Students received Bus Ridership forms in homeroom (4/1) for next school year.
Please complete the form and return to homebase. This information
is vital in planning bus routes for next school year. Please return the form
even if not riding the bus. 8th graders should also complete the form
as it will be sent to the high school.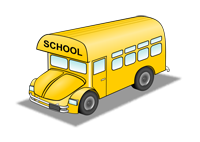 2019-2020 Bus Ridership forms